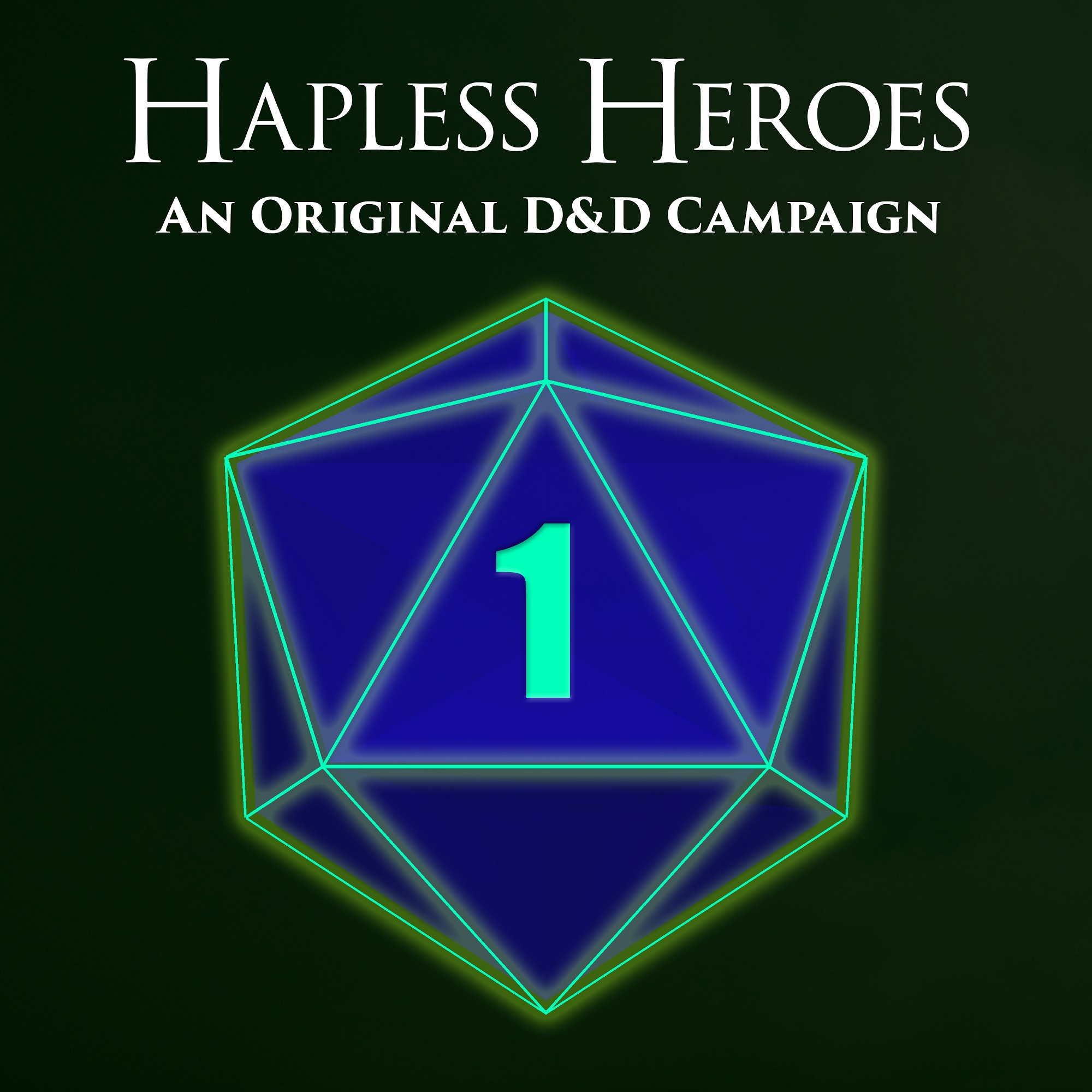 Immerse yourself in the captivating world of the Hapless Heroes Podcast, where hilarity and adventure collide! In our actual play Dungeons & Dragons podcast, we feature a rotating cast of Dungeon Masters and players, exploring homebrewed settings and custom-crafted worlds. With a unique blend of improvised storytelling, engaging roleplaying, and uproarious banter both in and out of character, our hapless heroes will take you on unforgettable journeys. Hapless Heroes Podcast is perfect for D&D veterans and newcomers alike! So, gather your dice and friends, and embark on thrilling adventures through fantastic lands, battling fearsome adversaries, and sharing moments of laughter in settings that push the limits of imagination!
Episodes
Monday Jun 19, 2017
This week we have another little special episode for you since Mike was not with us due to a death in the family. We introduce the Hapless Interns! Let's see what kind of ridiculous crap our guys can come up with this time in another fully improvised session.
Thank you all for listening! Write us on Twitter @HaplessHeroes or drop us an e-mail at haplessheroes@gmail.com. You can also leave us a rating or review on iTunes or the podcast service of your choice! We look forward to hearing from you and appreciate your comments and feedback.
Comments
(1)
To leave or reply to comments, please download free Podbean or
You all have such great chemistry which makes each episode hilarious!! Keep up the great work!