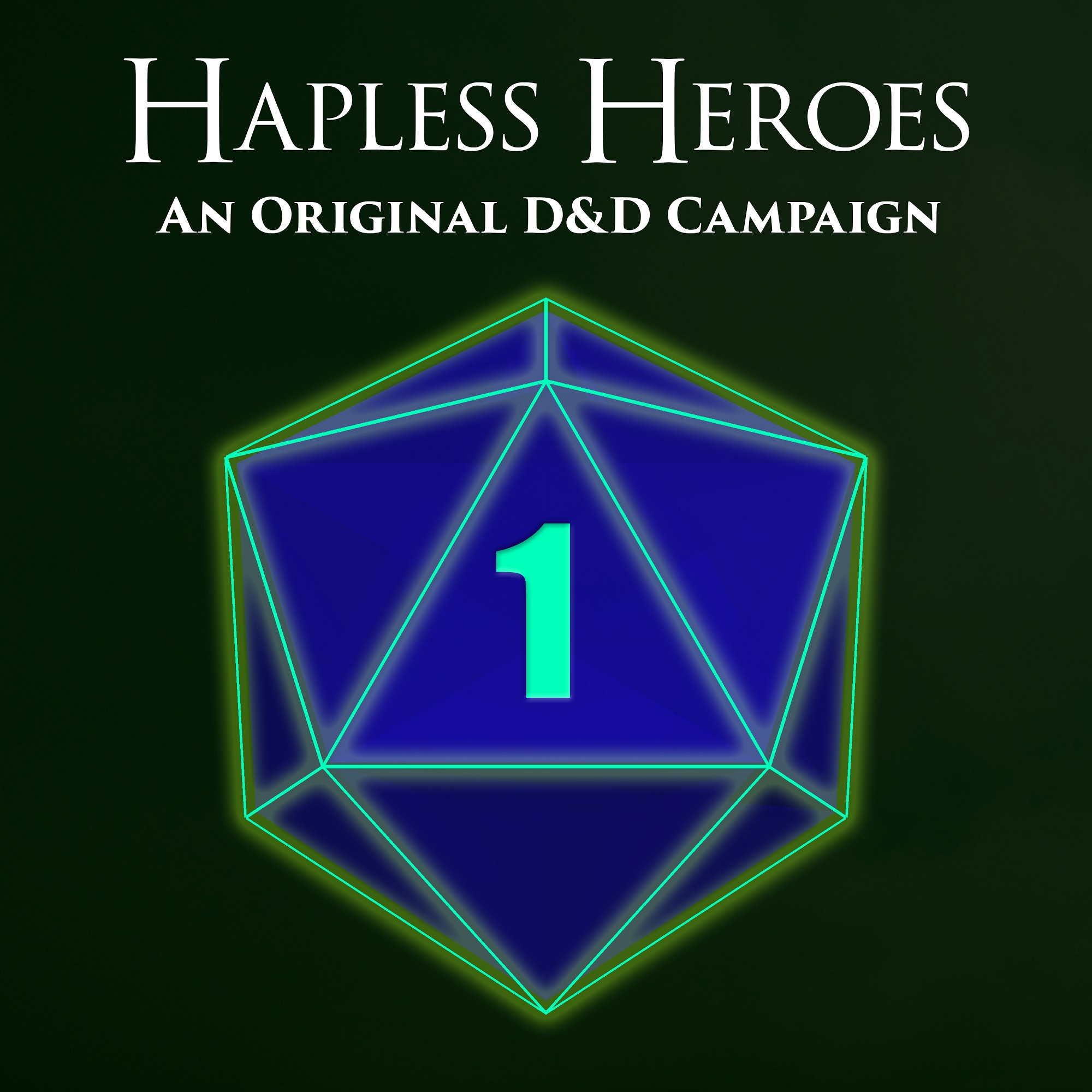 Immerse yourself in the captivating world of the Hapless Heroes Podcast, where hilarity and adventure collide! In our actual play Dungeons & Dragons podcast, we feature a rotating cast of Dungeon Masters and players, exploring homebrewed settings and custom-crafted worlds. With a unique blend of improvised storytelling, engaging roleplaying, and uproarious banter both in and out of character, our hapless heroes will take you on unforgettable journeys. Hapless Heroes Podcast is perfect for D&D veterans and newcomers alike! So, gather your dice and friends, and embark on thrilling adventures through fantastic lands, battling fearsome adversaries, and sharing moments of laughter in settings that push the limits of imagination!
Episodes
Monday Oct 23, 2017
The gang confronts Zahir and a fight breaks out. Felix also reveals a secret he has been keeping for a very long time.
Big thanks to Tim @ tabletopaudio.com and the folks at Battlebards for providing the SFX and ambiences used in this episode and every episode beyond! 
Thank you all for listening! Write us on Twitter @HaplessHeroes or drop us an e-mail at haplessheroes@gmail.com. You can also leave us a rating or review on iTunes or the podcast service of your choice! We look forward to hearing from you and appreciate your comments and feedback.